How To Convert YouTube Videos to MP3 Files [2023]
There are countless music apps on the internet, but let's face it — sometimes we can't find a song or remix… not even by asking on Reddit or using an app like SoundCloud!
That's when software that helps convert YouTube videos to MP3 files comes in handy.
Many of these apps are online and come with a free version, but you may want to consider upgrading to something more robust with additional features that will save you time.
Other reasons you may want to convert a video to an MP3 file include saving space, making music portable, maintaining sound quality, creating playlists, and recreating the audio in videos into creative edits.
Is it legal to convert YouTube Videos to MP3?
YouTube's copyright policies do not mention anything explicitly about video-to-MP3 conversion. However, there are some ground rules to downloading converted videos from the service.
It is not illegal to convert YouTube videos to MP3 so long you are downloading the music for personal use only. Re-uploading it to the internet is a big NO because then it would be copyright infringement and you may get in trouble. Even if you are downloading a YouTube video's MP3 file to add to your own app or website, you will need prior permission from the video's copyright owners as you're using a core part of their content.
You can look at it the same way people in the '80s and '90s would use cassettes to record music off the radio. But even so, it is best to not go overboard and download 100s of videos as MP3 as a replacement for a music app.
In case you want to convert YouTube videos to MP3 for any kind of creative or professional use that includes re-uploading or redistribution, make sure you use music with a Creative Commons License. Watch out for videos with Standard YouTube License and/or a Content ID claim on them, using them will lead to copyright infringement.
The Best Tools to Convert YouTube Videos to MP3
There are quite a few different tools available to convert YouTube videos to MP3 files.
4K YouTube to MP3 is the easiest tool to use for the video to audio conversion – it is simple and straightforward. The app not only helps you download a video in HD but lets you convert the entire YouTube playlist with a single click. You can also use it to audio files from other platforms like SoundCloud, Facebook, Instagram, and Vimeo. Simply drag and drop links and get your YT to MP3 4K files. Other formats supported by 4K YouTube to MP3 include M4A and OGG. This means you can also transfer files to your iPhone, flash drives, etc.
Top Features
HD downloads – download the highest quality audio files and save songs directly from YouTube Premium. You can also extract audio snippets from YouTube Originals.
Download audiobooks – get the audio version of your favorite book and play en route anywhere, offline.
Easy proxy setup – unblock videos blocked in your region to download.
Smart file organization – create subfolders, save playlists, and get audio tags for clean organization.
Direct transfer to Apple Music
Pros
1080p, 720p, 4K, and 8K quality options
Virtual Reality (VR) compatible
Multiple formats supported – including MP3, MP4, MKV, 3GP, M4A
14-day money-back guarantee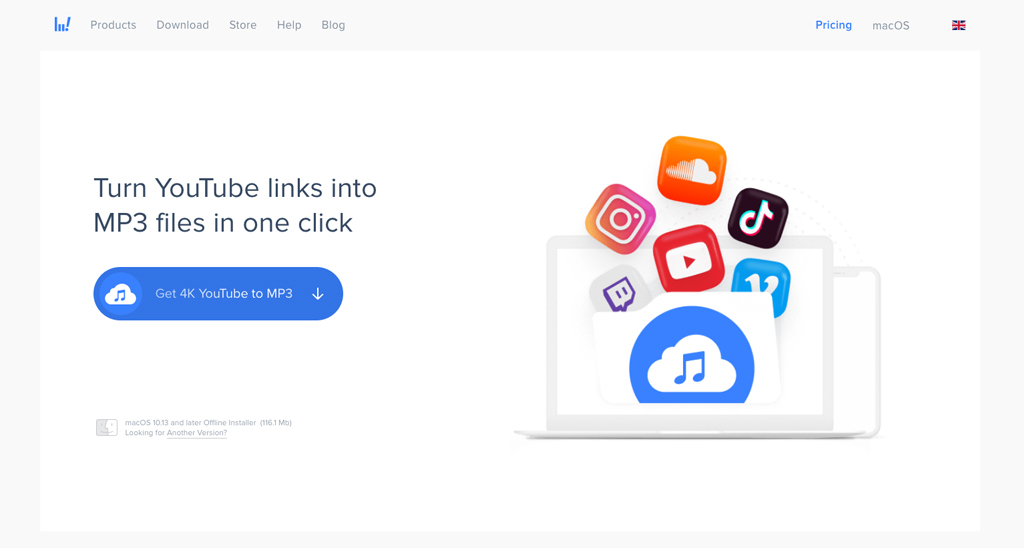 Wondershare UniConverter is a comprehensive toolbox that lets you convert videos to MP3 files. It supports lossless compression, video editing, and more. With this software, you can download audio across multiple platforms, at a speed 90x faster than others. With this YouTube to MP3 converter, you can save and share files easily with a single click. It has a UI with clear navigation, specific buttons for each feature, and is perfect for beginners.
Top Features
Multi-format support – over 1,000+ different format conversions
Customization – convert YouTube to MP3, trim or merge videos, and even compress them
Multiple resolution settings – choose between SD, HD, and 4K (if available)
Bulk downloads – download entire playlists across thousands of platforms
Pros
Fair pricing
30x the speed compared to web-based converters
30-day money-back guarantee
Cons
Only basic features included in free trial
Blu-ray editing available only on Windows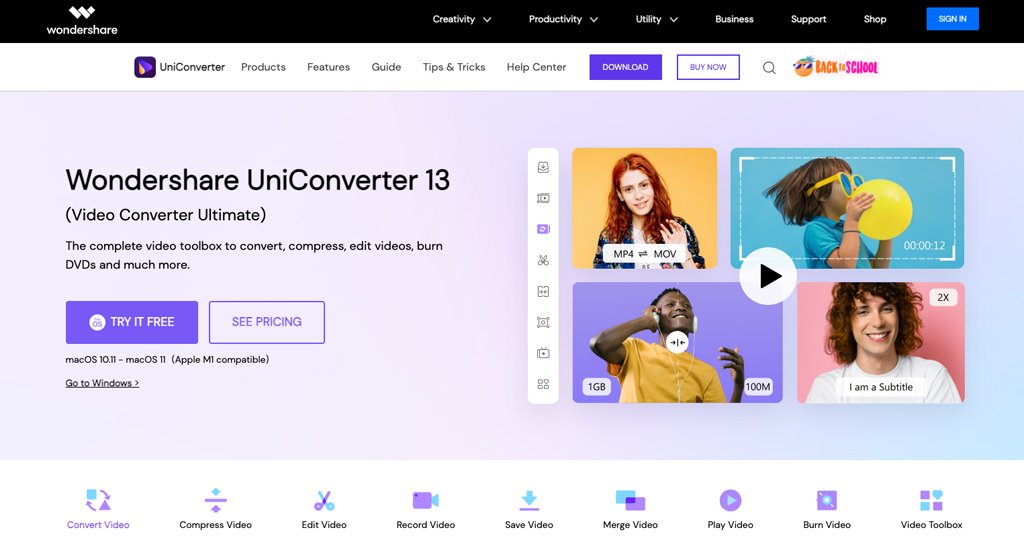 SnapDownloader is another popular YouTube to MP3 converter that has everything from UHD resolution support to fast bulk downloading. The app has many essential features which it is another great choice for novices and professionals alike.
Top Features
Supports 900+ platforms – supports YouTube and 900 other platforms
Automatically converts video to audio – this 2-in-1 process will save you the time
Built-in YouTube search – allows you to search for videos without using your browser
Multi-format support – supports formats like MP3, AIFF, WAV, M4A, AAC, AVI, and more
Multi-resolution support – supports quality ranging from 720p all the way up to 8k
Pros
Simple user interface
24/7 customer support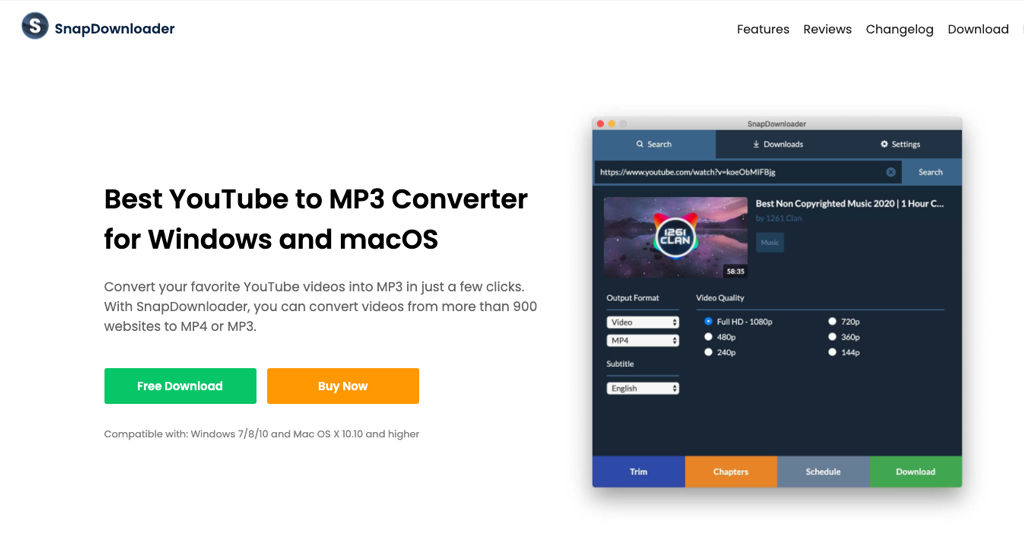 YTD Video Downloader is one of the oldest options out there, which means it will probably be a good choice for your project. Known for its simplicity and uncluttered interface, this tool is suitable for all age groups.
Top Features
Advanced interface – monitor every activity and download multiple videos at once
Compatible with multiple formats – use formats like AVI, 3GP, MOV, FLV, WMV, MP4, MP3, and more
Built-in video player – save time and watch videos directly within the application
Batch conversion – convert multiple videos to MP3 at once in paid plans
Pros
Pause and resume downloads
Ad-free interface
Free email support
Cons
Free version converts only one video at a time
No batch downloading in free version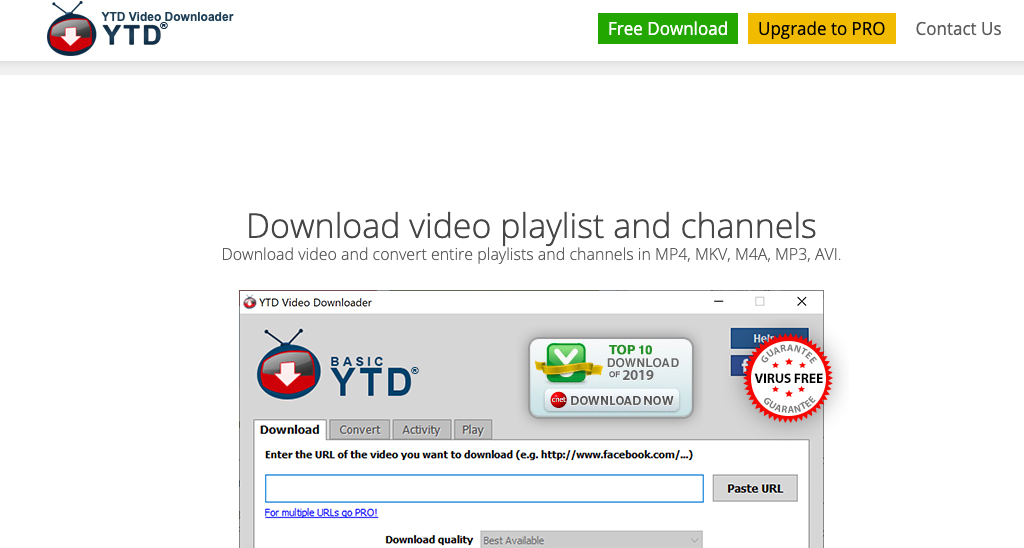 This one is probably the first thing that pops up in your search results when you type in "Convert YouTube videos to MP3". YTMP3 is one of the most easily accessible tools. It is available across all devices that are Internet-enabled, as is free.
Top Features
Easy to edit file names – edit, and modify file names at the time of saving
Supports multiple formats – convert and save files in MP3 and MP4
Clean interface – no hidden pop-ups, ads, viruses, or toolbar
Pros
Easy drop and download link functionality
Best for personal and non-commercial use
Cons
No batch conversions
No option to change audio quality
Doesn't support videos longer than 1-hour
Doesn't allow conversion of videos not in public domain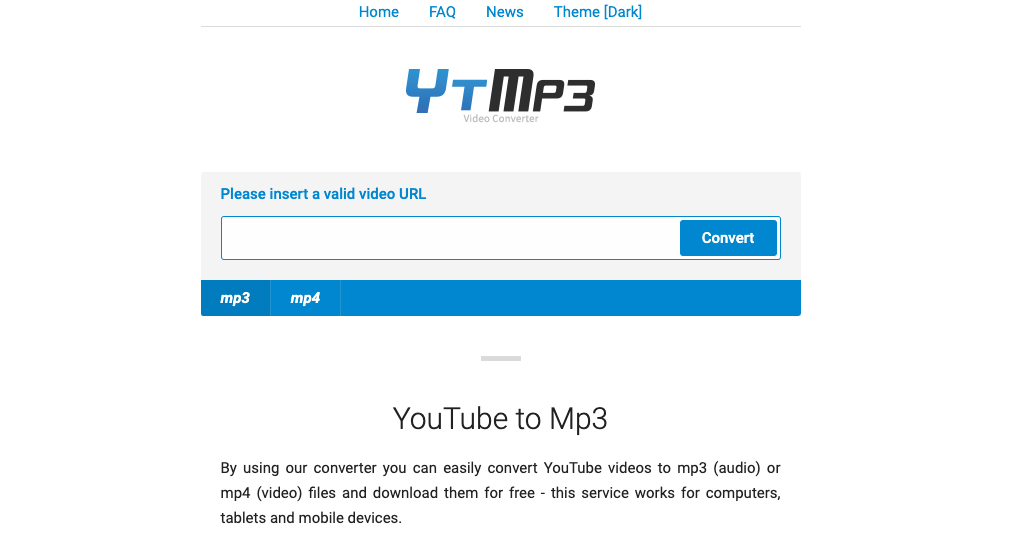 Bottom Line
There are hundreds of different options out there to convert YouTube videos to MP3 files. The best converters mentioned include 4K YouTube to MP3, Wondershare UniConverter, SnapDownloader, YTD Video Downloader, YTMP3, and Y2Mate. Each converter has its own pros and cons but they all are relatively easy to use and support a variety of video formats.
If you were wondering whether this is legal, by now, your queries were answered too. The short answer is yes, it is legal to convert YouTube videos to MP3 files as long as it is for personal use or the video you are converting has a Creative Commons (CC) license.