8 Best Web Hosting Providers [2023]
If you have a website, you need web hosting so people can access it online. While most hosting providers look similar at the surface, every company is different and there are some web hosting companies are better than others.
What is the best web hosting? That's a great question and the answer is that it depends.
If you're looking to create your first website, a low-cost hosting provider like Hostinger is just fine. If you're selling online, you'll want to invest in a hosting company like Dreamhost or Nexcess that includes fast SSDs and SSL certificates so your website is secure and quick to load. Those features are important to look for as they should be standard in 2022.
Table of Contents
The Best Web Hosting for Most People
DreamHost is one of the best web hosting providers out there. They are an independent, US-based hosting company that has been around for years, but have recently upped its game by offering free SSLs for security, free SSDs for speed, and an easy-to-use hosting control panel. DreamHost offers a 97-day money-back guarantee, which is better than every provider on this list.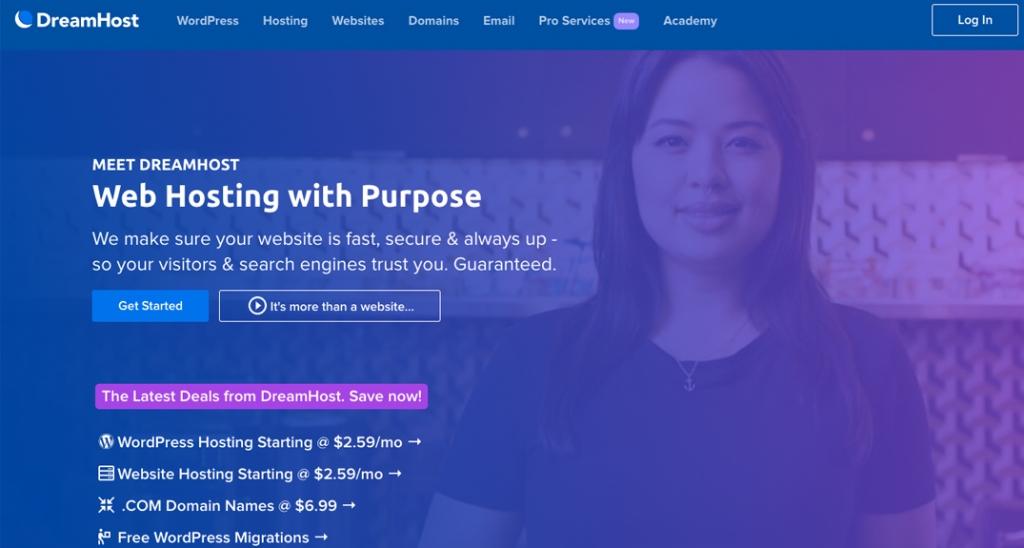 Hostinger is quickly becoming one of the most popular options for hosting a website – partially thanks to offering plans for less than a dollar per month! Hostinger offers more than cheap hosting, though. Beginners will appreciate their simplified control panel, built-in WordPress optimization, and 24/7 chat support that is ready to help when needed.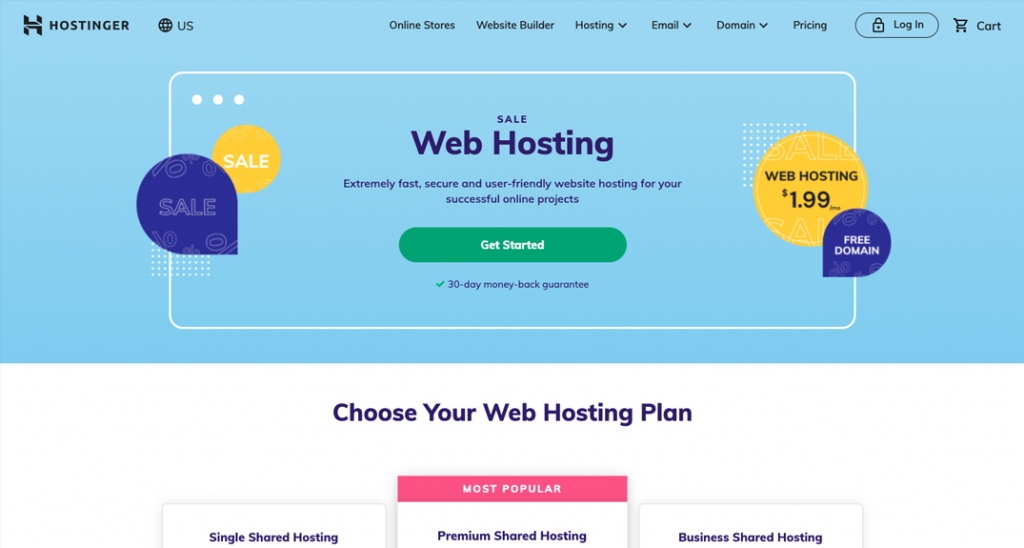 Bluehost is arguably the most well-known hosting provider! They are based in the United States but have customers all around the world. Bluehost offers great introductory pricing (starting at $2.95/mo) and is officially recommended by WordPress. We love how simple their account dashboard is and appreciate that they now offer free WordPress website migrations!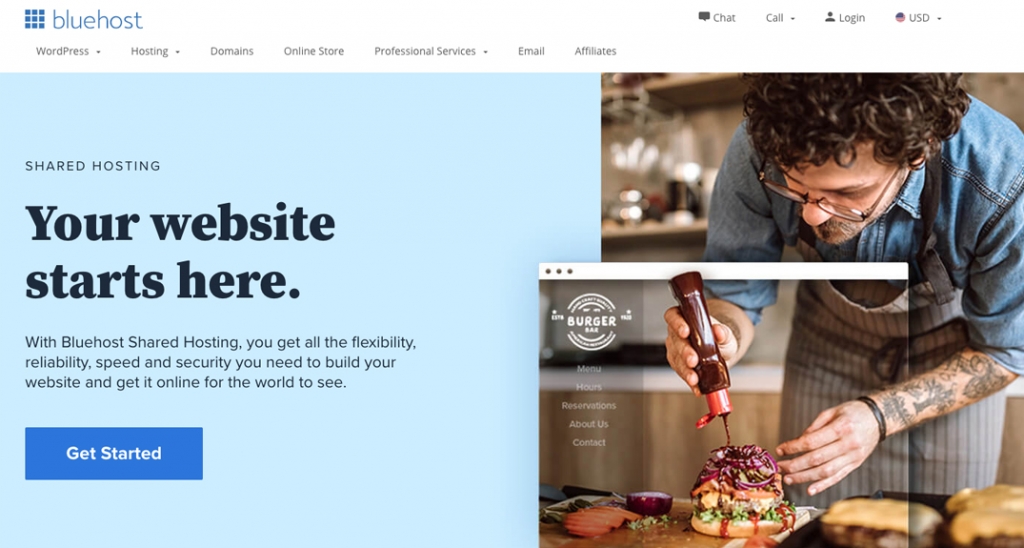 InMotion Hosting has been around for 20 years and offers 16 different web hosting plans! This is great because it means that you can get started with a cheap hosting plan and have peace of mind knowing that you can easily upgrade to a more robust option – like a Virtual Private Server – at any time. InMotion offers a 90-day money-back guarantee and provides 24/7 support via phone, chat, and email.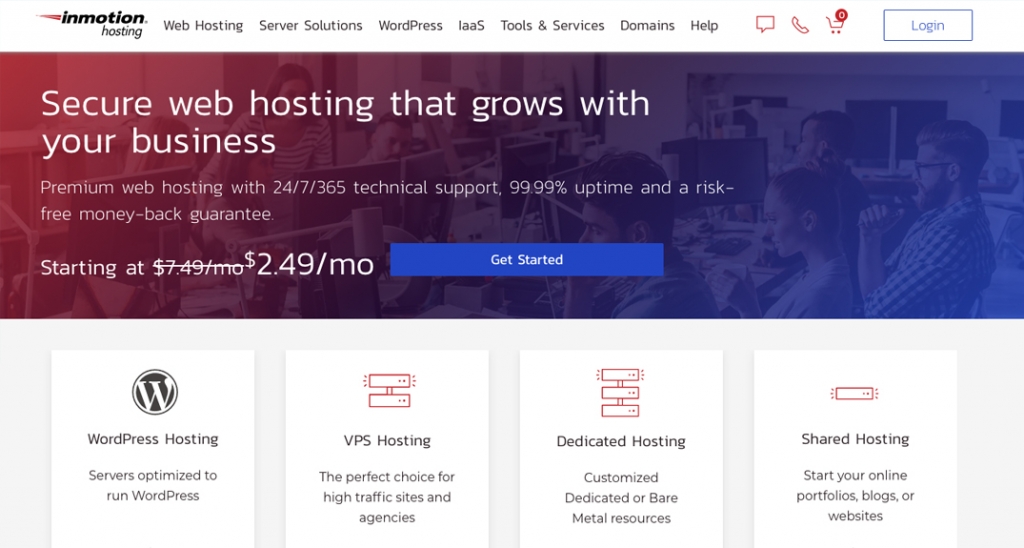 Liquid Web is the best managed hosting company; their VPS hosting can't be beaten. Why? Well, one of the reasons is that Liquid Web guarantees 100% network uptime they promise to answer your phone call or live chat within 59 seconds… wow! Liquid Web's VPS plans start at $15/mo and include 2GB of RAM, 2 vCPU cores, and 50GB of SSD storage. InterWorx and Plesk Web Pro are available, in addition to cPanel.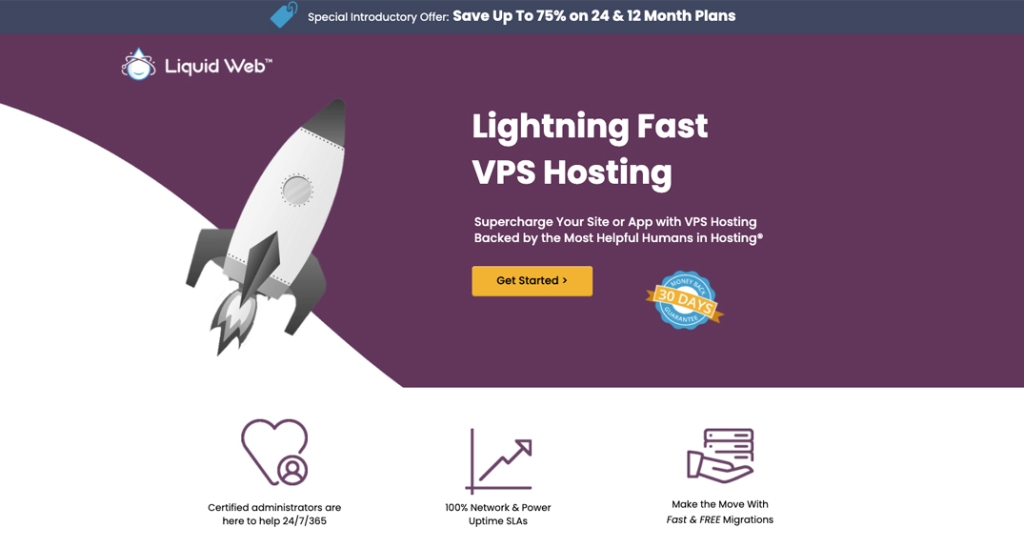 Nexcess is part of the Liquid Web family and is the best hosting company if your business needs to scale quickly. Nexcess offers fully managed plans for WordPress, WooCommerce, and Magento that auto-scale when your website is experiencing increased demand. Nexcess is also PCI compliant, which is crucial for e-commerce. Nexcess also has a new product called Storebuilder that makes it easy for beginners to get started with WooCommerce (click here to try it for free).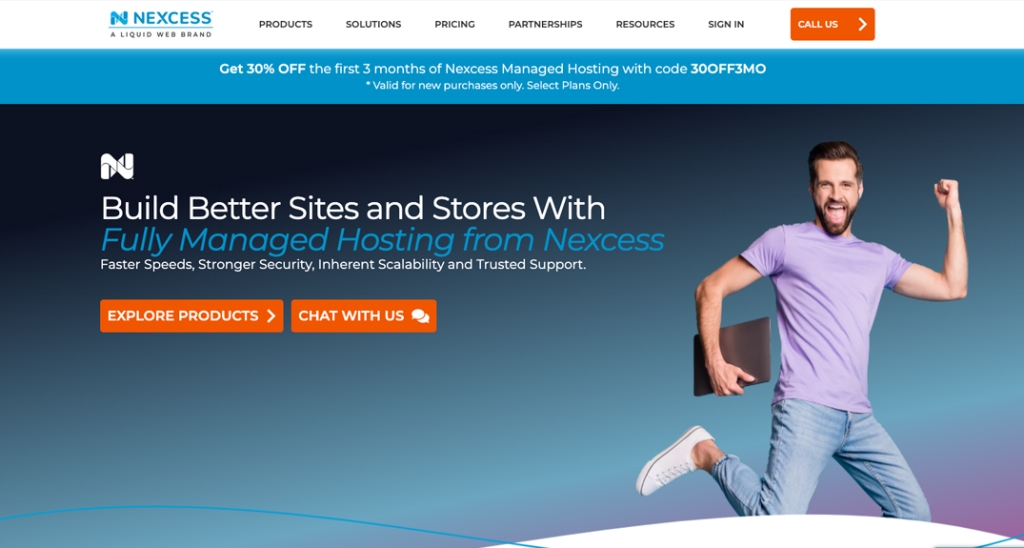 WP Engine is for serious business owners who need reliable hosting for their WordPress websites. While noticeably more expensive than basic shared hosting providers, the WP Engine platform is powered by enterprise-grade technology partners like Google Cloud and Cloudflare. This should provide a level of peace of mind knowing your website is powered by the best networks and hardware available.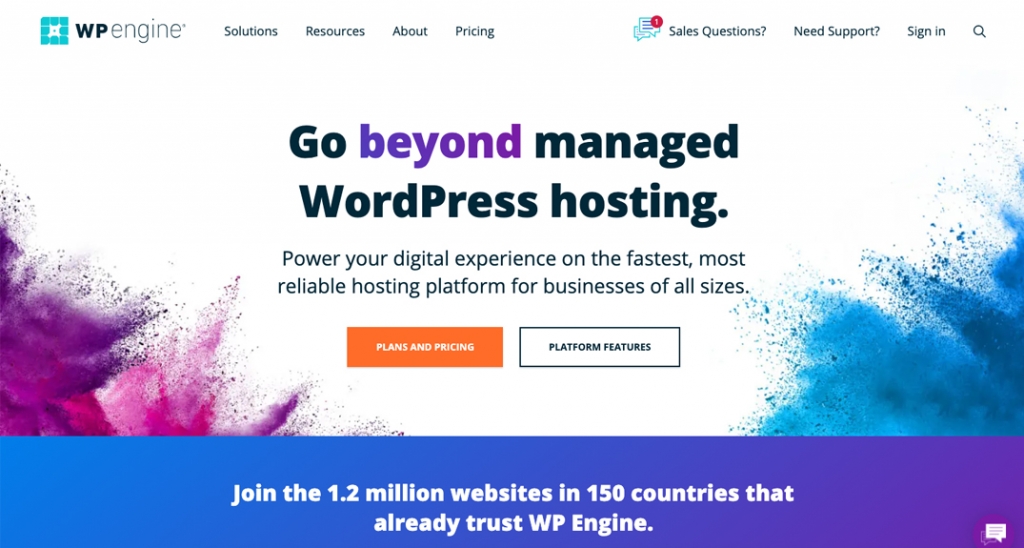 HostGator offers cheap, unmetered shared web hosting plans. HostGator is a great option if you're looking for an affordable web hosting option without all of the bells and whistles (they don't offer SSD servers). HostGator also offers VPS and Dedicated plans which means you can easily upgrade to a more powerful hosting plan if needed.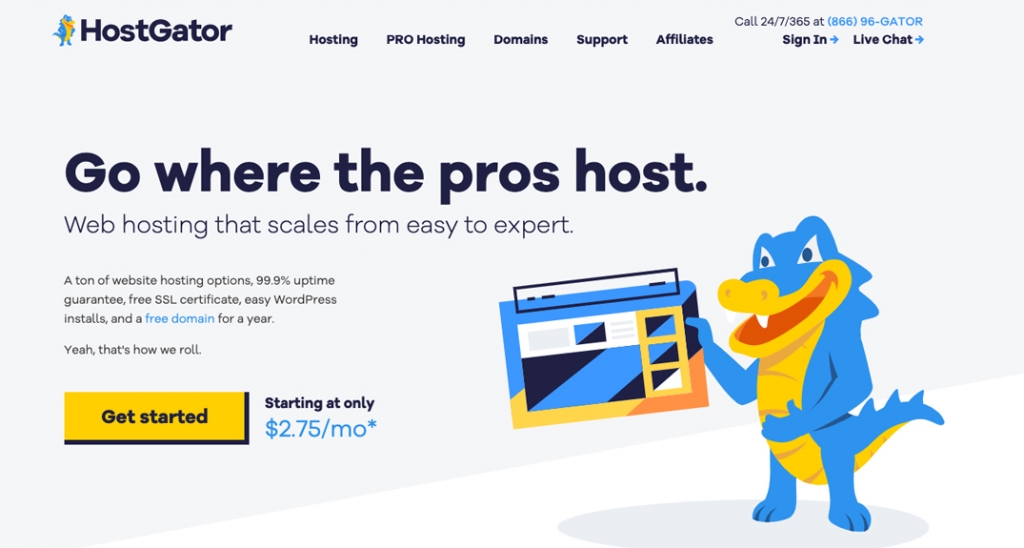 What is web hosting?
Web hosting is a service that is provided by a web hosting company. These companies provide a home for your website by storing it on their servers and allowing it to be accessed by the public. Web hosting comes in many different forms, with the most common being shared hosting, VPS hosting, dedicated hosting, and cloud hosting.
What is shared hosting?
Shared hosting means your website is on a server shared with other websites. Think of shared hosting like an apartment. There are multiple tenants in the same environment all using the same resources. Shared hosting is recommended if you're creating a blog for the first time.
What is dedicated hosting?
A dedicated hosting plan means that your website has its own server. No other websites share resources with yours. This comes at a cost but typically means that your website is more secure and will run faster. Dedicated hosting is recommended if your business wants to host complex applications like CRMs or e-Commerce software.
How to Change Web Hosting (Migration Guide)
We've covered the basics of web hosting and now it's time to sign up for a new provider. Here are the steps to change to a new hosting company:
Step #1 – Sign up for a new web hosting account
Each website is different which means each website's hosting requirements are different.
Depending on how much traffic your website receives, we recommend:
Hostinger for small websites that get less than 10,000 visitors per month
Dreamhost for medium websites that get 10,000 to 50,000 visitors per month
Liquid Web for large and enterprise websites that get 50,000 or more visitors per month
The first step in moving your website to a more reliable platform is signing up for a new web hosting account.
Worried about commitment? Don't worry. Most reputable hosting companies offer a money-back guarantee. This means that you typically have 30 to 90 days to try their service. If you're not happy with their support or performance within that timeframe, they'll give you a refund.
Step #2 – Backup your website
We HIGHLY recommend that you back up your website files before giving third-party access to your old hosting account.
Why?
Things happen, and website migrations are usually a manual process. Humans make mistakes. If someone accidentally deletes your website, having a backup ensures you'll be able to get back online with ease.
If your old web hosting company uses a control panel like cPanel, you'll be able to get your backup and download it to your computer with a few clicks of a button.
Step #3 – Request help migrating your data
Now that you have your backup, put your new hosting company to use by requesting a free website migration.
You'll likely need to submit a transfer form or chat with their technical support team. Be prepared to provide them with the login information to your old hosting account.
You can sit back and relax. Your new hosting company will take it from here. It usually takes 5 to 7 days to complete a migration.
Step #4 – Point your domain
Now that your new host has loaded all of your website files to their servers, one of the last steps in this process is pointing your domain name.
They should have provided you with their nameservers in their welcome email. If that isn't the case, you can contact their technical support team who will provide you with that information.
Once you've updated your nameservers, it may take a few hours for your website to load from the new server (sometimes it can take 24 to 48 hours, but that is rare these days).
Step #5 – Cancel your old hosting account
Now that your website is fully migrated to your new hosting company, the last step of this process is canceling your old web hosting account.
Hosting companies don't want you to cancel, so you may have to give them a call to cancel your subscription. While annoying, it should be a quick call.
Be persistent and decline any discounts they may offer. You've already moved to a better hosting company!
Once your old account has been canceled, you're ready to get back to business. You've officially switched to a new hosting provider. Congrats!