4 Best Invoicing Software Platforms [2023]
Invoicing software is an online tool that lets you generate invoices for rendered products or services. It is the perfect way to get paid promptly from anywhere and keep track of records.
Invoicing software creates a list for all services and products with their corresponding cost and the total sum of the payable amount. It generates an invoice in a format that you can send to your customers via mail, email, or any other delivery method.
Invoicing software also allows personalization by adding details like signatures and logos to make cash exchange look more professional.
The Best Invoicing Software for Most People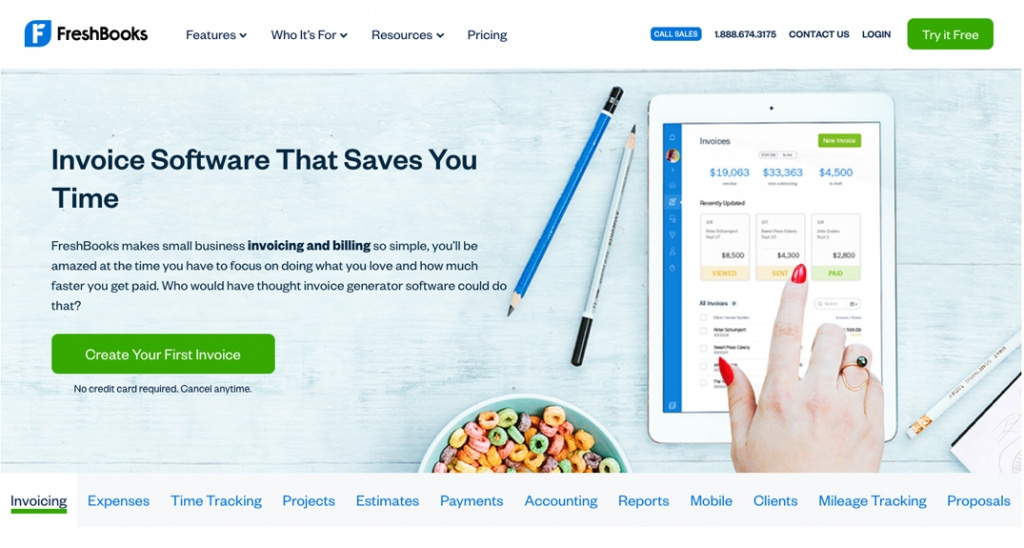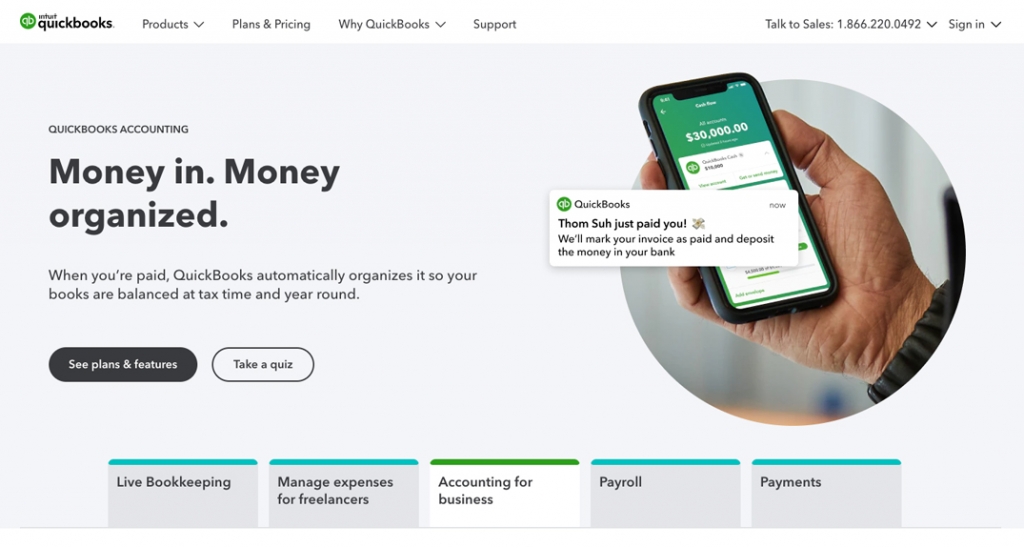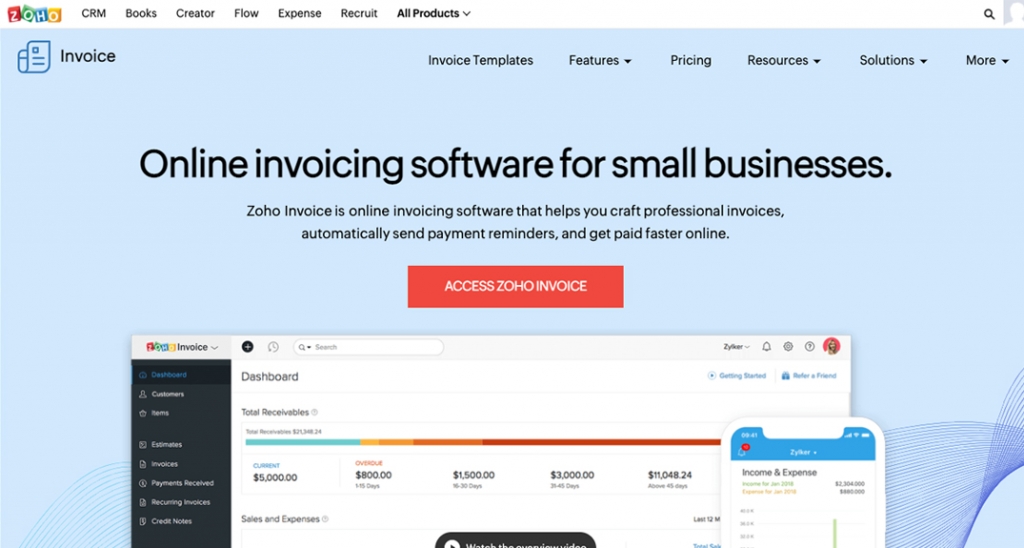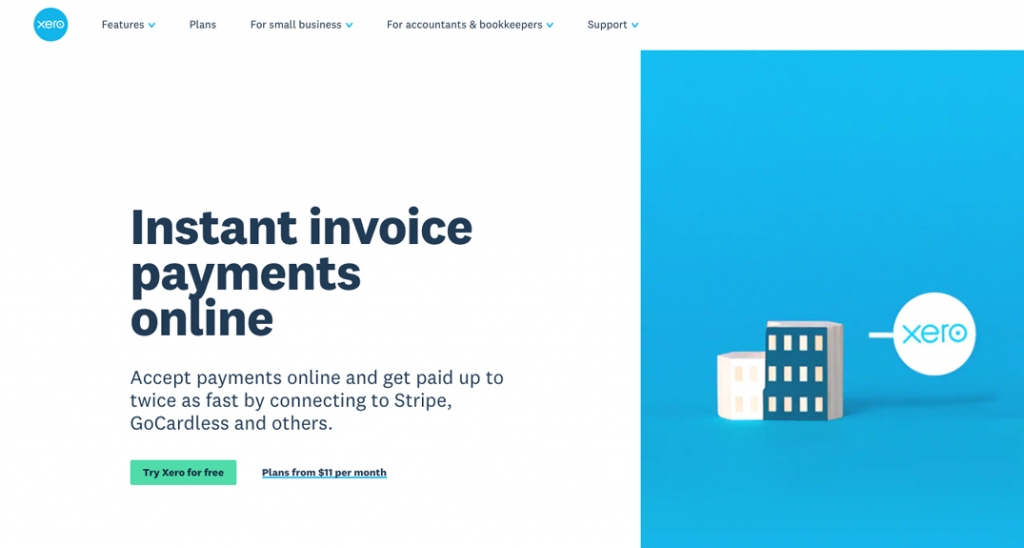 What are the Benefits of Invoicing Software?
There are a number of benefits of using online software to generate invoices. Here are the top benefits:
Speeds Up Payment Processes: Sending an online invoice with a payment link via email encourages customers to make quicker payments, especially when the due dates are mentioned on the bill. Most invoicing software offers multiple payment options – both online and offline.
Recurring Billing

:

Perhaps, the greatest advantage of using an online invoice generator is that it automates the process of generating and sending bills to your regular clients. Some applications can even go a step further and update your calendar to remind you about upcoming invoicing dates, payment deadlines, follow-up emails, and even follow-up calls.

Ensures Accuracy

:

Invoice software improves accuracy with the help of its auto-fill feature. It can automatically calculate

costs depending on the quantity and price per product

. The chances of errors and disputes caused by human factors are also eliminated when all obligatory calculations, such as tax deductions, are handled by the invoicing software. This eliminates the need to update spreadsheets manually; money owed will not slip through the cracks.

Looks Professional: Using invoicing software makes you look more professional in front of your customers and establishes a strong brand identity. Several platforms provide options to create personalized layouts with logos and signatures. Above all, a perfectly formatted invoice with an easy-to-understand layout will highlight details like prices and products for your customers.
Enables Accurate Auditing: The invoices you generate will remain in your system for future reference – you will not need to bounce in and out of different applications. It will be easy to retrieve and verify at the time of auditing. There is no need to open different data files. Several providers are even capable of generating required reports and facilitating smooth and fast tax processing.
Breaks Language and Currency Barriers: You can use almost any invoice software to generate bills in different currencies to receive payments from any part of the world. Multi-lingual invoice generators let you detail out-due payments in the language preferred by your client.
Saves Huge Bucks: Paper invoices cost extra because of money spent on postage, paper, and ink. According to BluePay, when you factor in employee hours required to create, send, and process invoices, companies spend nearly $4 to $20 per paper transaction. Using an online invoice system can save this cost, and thanks to automation, can reduce invoicing costs by 29%.
Automatic Backups: Paperwork is easy to lose, and files get deleted when systems crash. However, when you use a SaaS invoicing service, it automatically backs up your information to the cloud.
Saves Time: Manual processes, like creating invoices through spreadsheets, are extremely time-taking. Using an invoicing solution featuring an accounts receivable dashboard will help you save that time. It will give you instant access to data to let you monitor and measure accounts receivable performance. The dashboard will summarize key performance indicators such as cash summaries, overdue receivables, current A/R aging by invoice date, etc.
How does Invoicing Software Work?
Most invoice software works by providing templates and layouts that include details like your name, payer's name, quantity, cost, discounts, due date, etc. You need to populate the line item (or modify them) as necessary.
Advanced invoicing solutions allow integration with accounting software to provide superior invoice management. The invoice-generating tool will take the accounting software data and incorporate it into itself to care for tasks like data entry, payment reminders, sending out invoices, etc.
Some invoicing software has integrated secure payment portals that provide multiple payment options. When a customer or client receives invoices, they can pay them directly using one of the offered payment methods. If a customer receives recurring invoices, they can even store that particular method.
Once the invoice is paid, the information is automatically recorded into the integrated accounting software and reflects updated balances in real time.
Which Features Should I Look in Invoicing Software?
Multiple Payment Methods: When it comes to making payments, clients, and customers want flexibility. Whether they prefer credit cards over ACH or PayPal over TransferWise, it is best to offer all popular payment options. An unnecessary payment hassle is enough to lose a client.
Reminders and Trackers: Choose an invoicing software that sends automated email reminders for follow-ups and invoice generation. Never let a penny slip through the cracks! Additionally, payment tracking will give you an accurate view of cash flow sans a guessing game or spreadsheet struggle.
Customer Portal: This online account management enables your clients to self-service their accounts. You will be able to update the payment methods, failed payment fixes, or contact information without assistance.
Multiple Currency Options: You never know where your next client is from, especially if you expect your business to expand internationally.
How Much Does Invoicing Software Cost?
There are several basic invoice generators available for free. However, feature-packed, professional invoicing software can cost anywhere between $7 to $30 per month.