Have you been on the search for the best VPN? You've probably been overwhelmed by the number of providers in the marketplace right now… There are over 300 different VPN services to choose from!
A VPN, or Virtual Private Network, is an essential privacy tool for browsing the web. It extends a private connection across public networks, which keeps your personal IP address anonymous. Many VPNs are encrypted, too. This means that your online activity (what you browse, stream, or search) becomes untraceable or hidden when using a VPN.
So, how do you make sure you choose the best one for yourself? See our criteria for choosing a VPN for yourself.
Table of Contents
The Best VPNs for Most People
NordVPN is the best VPN service for a number of reasons. They continue to prove themselves as a trustworthy provider for those seeking private global connectivity year after year – most recently introducing new 10Gbps servers to improve speed. NordVPN is also one of the best-priced providers coming in at under $5/mo. In our NordVPN review, we like their ease of use and compatibility with most platforms – including Android, Windows, and Mac.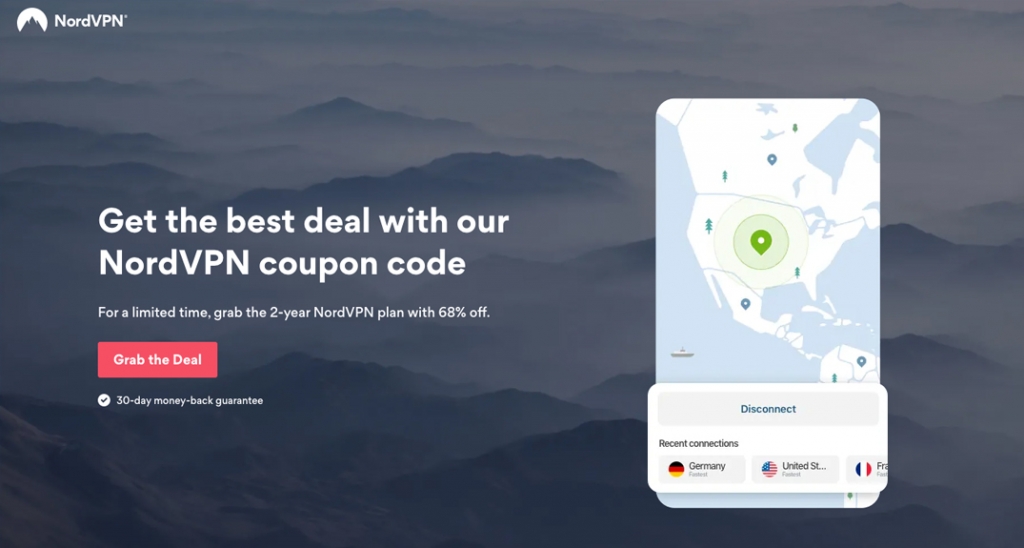 Surfshark is a "no-log" VPN provider that has quickly gained popularity around the world thanks to its low price (starting at $2.49/mo!). Surfshark has a smaller network than more established VPNs but they bundle in a number of top-notch features which makes them a provider worth considering. In our Surfshark review, we like that obfuscation is included which means that your ISP (or anyone else, for that matter) cannot tell that you're using their VPN.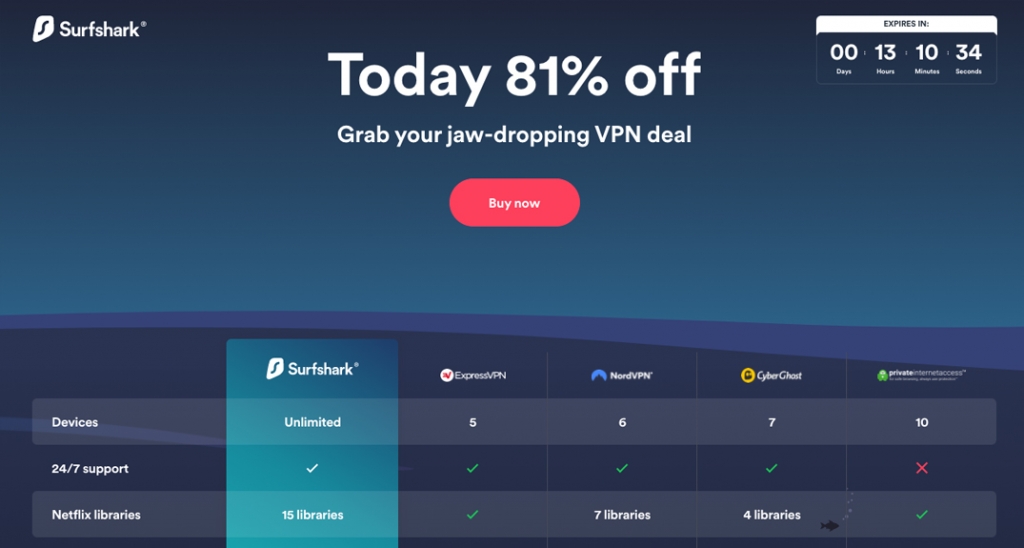 ExpressVPN has a strict no-log policy and has been considered to be one of the best VPNs for a number of years. While increased security can result in slower speeds, they have received praise from a number of tech reviewers – including CNET. We like that ExpressVPN accepts over 15 different payment methods – including Bitcoin.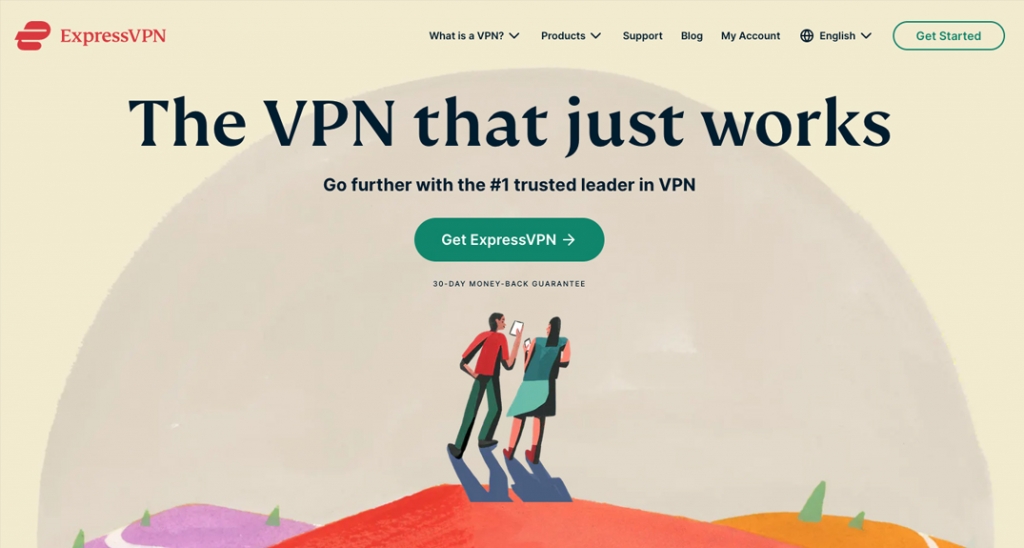 Hotspot Shield is known for their free VPN but they also offer a compelling premium plan that comes with an industry-leading 45-day money-back guarantee. They have had some security concerns over the years, but that doesn't seem to be much of an issue these days. If you're looking for a streaming video VPN for Netflix or Disney+, you'll like to know that Hotspot Shield Premium is one of the fastest options on the market.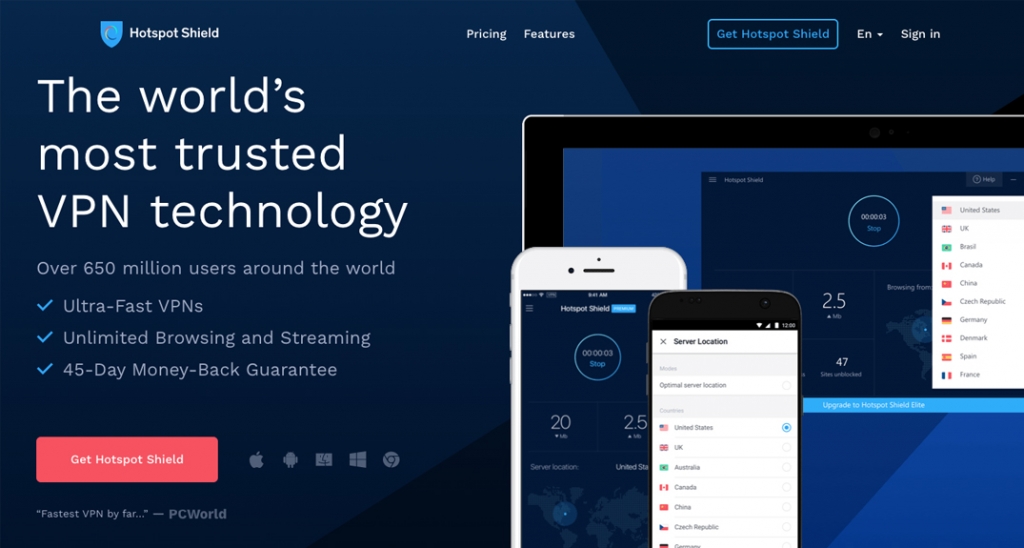 IPVanish is worth considering. They own and operate their own VPN servers which means they are able to offer fine-tuned performance. With over 40,000 IP addresses, on 1,400+ services, across 75+ countries, their network is impressive. IPVanish is simple to use with desktop computers but their mobile apps leave something to be desired in 2021. It's worth giving them a try, though. They offer a 30-day money-back guarantee on their annual plans.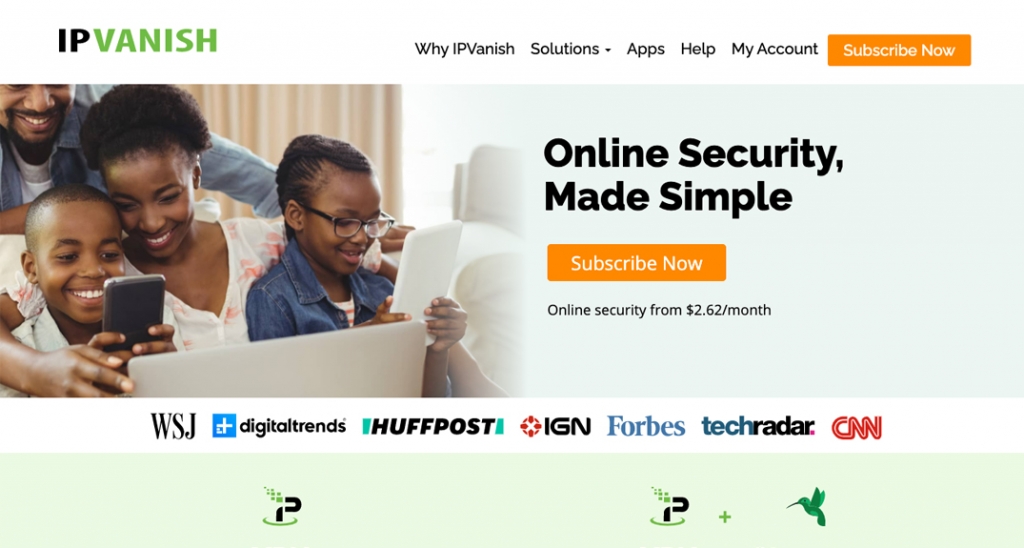 How does a VPN work?
Virtual Private Networks create a tunnel that heavily encrypts your Internet traffic. This encryption works as a shell; making it harder for the government, ad agencies, businesses, ISP, and hackers to intercept/view your data. This helps enable you to access the online world safely.

When enabled, good VPNs also hide your IP address by changing it to an IP of one of their servers. For example, if you browse the Internet from the US but use a Japanese server, your IP address location will also change to somewhere in Japan. This means that others will be unable to track you unless of course, you are logged into sites like YouTube or Google.
What features should I look for in a VPN?
There are many factors to consider when choosing a VPN. We recommend considering the following criteria:
Price – A good VPN will cost between $5 and $10 per month. Pricier VPNs are also available but are only better if the higher price is justified by the criteria below.
Speed – Using a VPN means losing up to 20% of your Internet speed. Therefore, you must pick a service that offers greater speed to compensate for the slowdown. While most VPNs claim to be fast, it is an idle boast. The solution is to continuously test speed during the trial period.
Ease of Use – Not everyone is tech-savvy, and it is best to go for a VPN that is easy and quick to set up. VPNs like NordVPN and Surfshark offer a simple user interface.
Number of Servers – The higher the number of servers, the more anonymity you'll enjoy around the globe. Of course, if you are aiming to access a certain country only, say Australia, you can solely search for providers that focus on providing service in that country.
Type of Protocols – Most VPNs are reasonably secure. But if you are after a legitimate and serious anti-tracking service, you will need to find one with the strictest protocols that do not hamper speed and is available across devices.
Kill Switch – Imagine the VPN suddenly disables or malfunctions and dumps all your data on the regular Internet servers… Or worse yet, opens the regular connection and accidentally exposes your IP address… These are the kind of situations that a kill switch prevents by immediately disconnecting your device from the Internet until the VPN is restored.
Logging & Jurisdiction – Go with a vendor that offers a no-log VPN service but then check out reviews to see if they stand by their claim.
Customer Service – Never use a VPN service that doesn't offer 24/7, customer service. You do not want to trust a vendor that isn't there to support you. Most reputable online companies offer support via phone, chat, and/or email.
FAQs
Is it illegal to use a VPN to watch Netflix or HBO Max?
No, it isn't illegal, but it may be against the Terms of Service you agreed to when joining their service.
What's the difference between personal and business VPNs?
A personal VPN protects your individual privacy. A business VPN adds additional features like access control, which allows companies to limit access to authorized users.