5 Best CRM Software Platforms [2023]
Customer Relationship Management – commonly referred to as CRM – is a software system that administers and manages a company's interactions with its customers and prospects. Typically, it uses data analysis to process large amounts of data to support sales management, facilitate team communication, deliver actionable insights, and help with marketing initiatives
Usually, when a company adopts a CRM, it is to nurture the organization's relationships and interactions with individuals. This may include colleagues and suppliers too. The main goal is simple – to drive more sales, revenue, and success.
The best CRM software for most businesses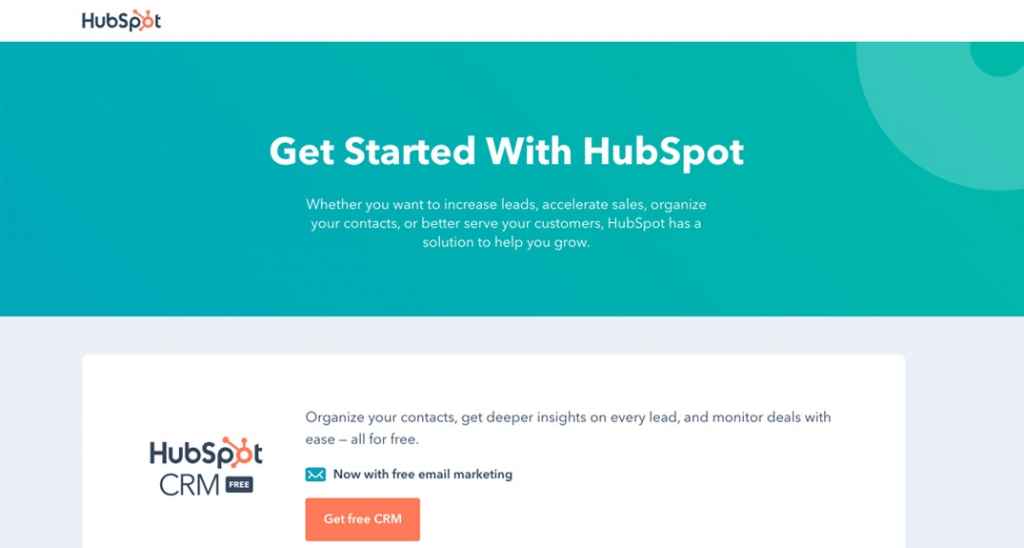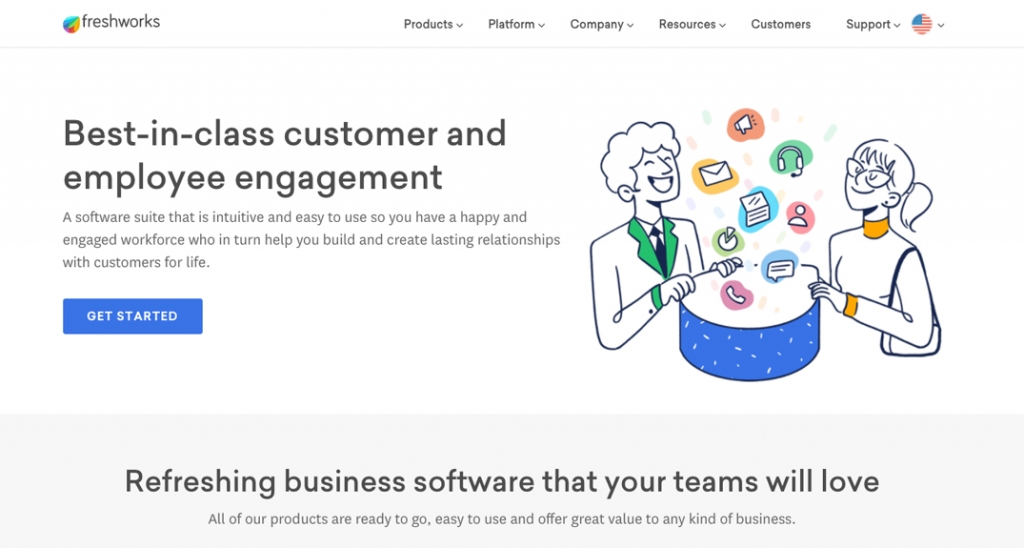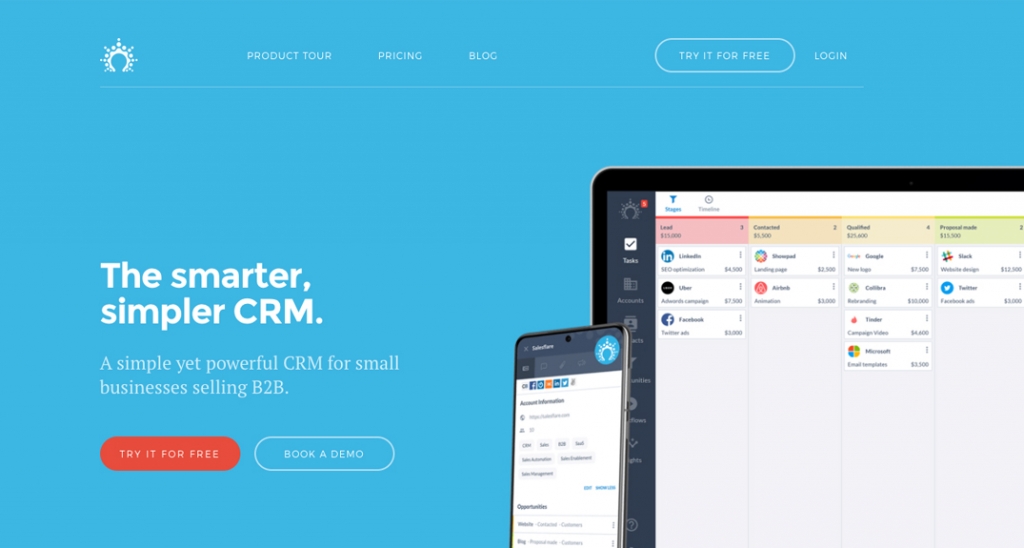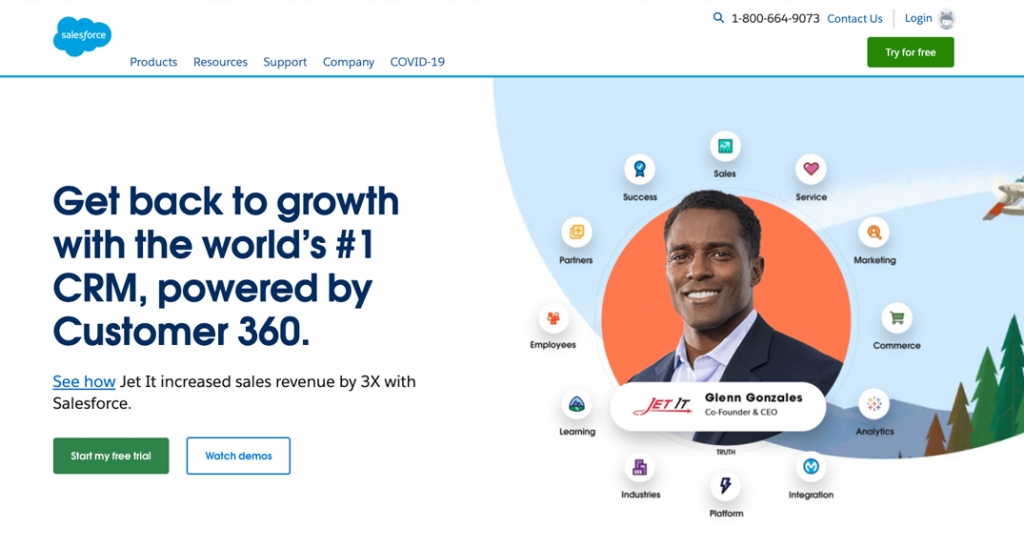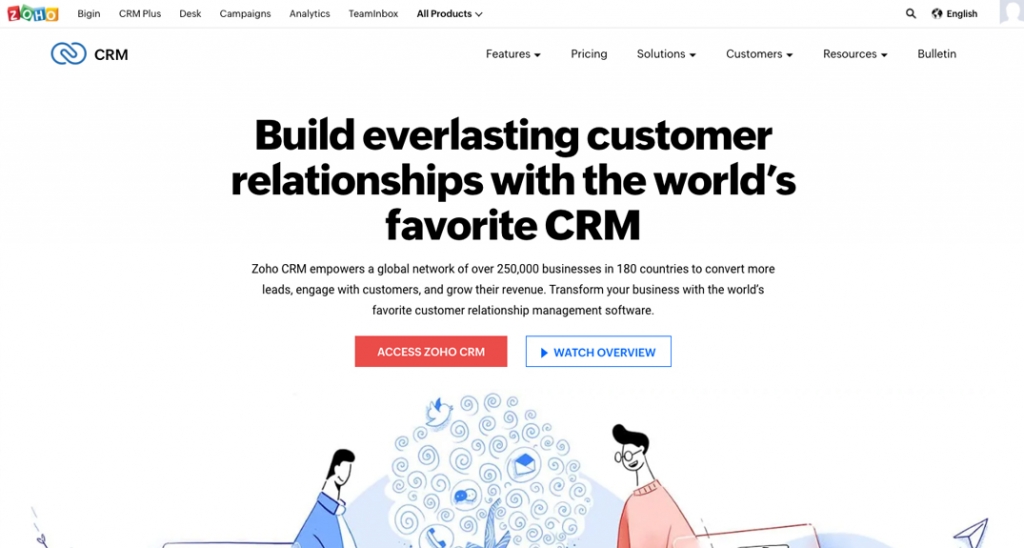 What are the benefits of CRM Software?
There are many advantages of CRM software. Here are some of the top benefits of using a CRM for small to medium-sized businesses:
Customer Retention
In addition to managing leads, CRM software helps retain existing customers by keeping track of their history with your company. Many CRM platforms also offer customer insights and surveys to let you know which customers are most likely to re-engage and help in reducing churn. For sales reps, CRM software can also remind them of their appointments and automate certain emails like follow-ups with prospects when they haven't communicated with your business in a while.
Facilitates Team Communication and Collaboration
A CRM ensures streamlined communication between teams as a lead enters the conversion funnel through marketing and walks its way to the sales and service teams. The software facilitates this by tagging the lead's status and allowing team members to view communication history, so everyone is in the loop. Sales reps and customer service teams can easily view all customer data in the system if used as intended.
Provides Sales & Revenue Insights
CRM software can store large amounts of data and provide insights like sales performance, revenue per territory, number of open tickets, the status of marketing funnels, and more. It ensures this overwhelming amount of data is easy to read and understand with the help of a visual dashboard and at-a-glance summaries. This allows you to track virtually any metric, identify bottlenecks before they affect business, and prioritize sales and marketing efforts — all without any manual sifting through spreadsheets or data streams!
CRM Software Drives Revenue
Perhaps, the most important benefit is that CRM software helps boost sales with the help of built-in tools like lead scoring. The offered data insights can also enhance cross-selling and upselling. You can prioritize profitable regions and repeat customers. Using the integrated database, management can also identify what top-performing representatives are doing and integrate it into training.
Streamlines Workflows & Increases Productivity
By limiting communication gaps and encouraging collaboration across teams, CRMs enhances productivity and efficiency by providing important information at employee's fingertips. Some CRM providers like ActiveCampaign and HubSpot include marketing automation technology which can expedite activities like drip campaigns, and lets employees focus on other tasks at hand like content creation. Reminders and alerts ensure that no task slips through the cracks!
Improves Customer Service
Many people think that CRM software is mainly for the sales side of the house. When leveraged by the wider organization, it can benefit customer service teams, too. That is because a CRM is a centralized database. When teams and individual access levels are configured properly, customer-facing teams can also view relevant data — like the customer's interaction history. A CRM can be considered a "cheat sheet" for customer service teams, giving them competitive advantage by allowing them to easily and accurately personalize their customer communication.
Customer Segmentation and Targeting
One of the best features of CRM software for marketing is customer segmentation. This allows you to target different types of customers with precision based on different categories and criteria. You can split your CRM contacts into groups according to age, shared characteristics, or geography, for example. This lets your marketing teams create targeted lists to run specific marketing campaigns with personalized content and relevant offers.
How Does CRM Software Work?
CRMs eliminate the manual tasks needed to store physical customer data – such as filing cabinets and filling spreadsheets – by automating the process using data analyses. It tracks every interaction between actual and potential customers. CRM software then collects information about those customers to make the following communication with them more relevant and personalized. The purpose of a CRM is to increase the likelihood of conversion, build trust, and encourage customer loyalty.
CRM software can track interactions through various touchpoints, including:
Contact forms
Emails
Phone calls
Search engines
Social media
Once the data is collected, it can also automate tasks for marketers, set reminders for important campaigns, and display analytics to measure leads and conversions. CRM software also processes and organizes tasks like meetings, appointments, and campaigns.
Below is a list of other functionalities that CRM software may offer to provide sales and marketing teams with essential tools to manage and make the sales process smoother.
Lead management
Sales and marketing automation
Workflow automation
Analytics
AI capabilities
Personalized customer experiences
What Features Should I Look for in CRM Software?
Below are the essential features to consider when choosing Customer Relationship Management software:
Ease of Use: The first feature to consider is the ease to use it by analyzing its user experience. When the user interface is intuitive and easy to navigate, teams will find information quickly, resulting in them using it more and reaching out to more clients.
Easy (Third-Party) Integration: Another feature to look for is integration. The software must be easily integrable into your website, social media, email accounts, and even phone for multi-channel monitoring.
Data Security: A CRM database stores and retrieves large amounts of personal data on customers and prospects. Therefore, it is best to use a CRM that encrypts the information to prevent leaks resulting in losing your customer's trust.
Customization: It is best to pick software that allows customization by feature elimination. You don't want your system clammed up with unwanted features and bloatware.
Typical Features: From workflow automation to lead management, sales forecasting, analytics, and reporting, some features are provided in the software. Make sure you have these tools to bolster sales.
Customer Service: Look for software that gives you a comprehensive view of customers, automatically tracks all points of interactions, logs all incidents like purchase histories, and supports ready-made email templates for common questions.
How Much Does CRM Software Cost?
Small businesses can expect to pay around $12 per user, per month for feature-rich CRM software. Larger enterprises with more advanced requirements will pay around $50 to $150 per user, per month. The most expensive, feature-packed CRM can go as high as $300 per user, per month.