How To Increase Conversion Rates With Video
Video is all the rage these days.
Almost every content marketing guru or expert, and even those just starting out, will say that if you're not into video marketing, you're losing out on customer engagement.
But honestly, that's not the only benefit of videos.
If you're an eCommerce business owner, you will know that videos help your customers understand your products better. They also ensure that you can boost your customers' trust levels through all important stages of the funnel.
In this article, we'll discuss the top six ways in which video marketing can help you increase your conversion rates.
6 Ways To Increase Conversion Rates With Video Marketing
As per recent research, 22% of businesses have one thing in common – they use videos in their marketing materials.
Before we delve deep into the discussion, let's first make it clear — what type of video you need to create.
There're different types of videos that work particularly well through the different funnel stages.
Here's an example of how Techsmith enhanced their conversion rates by using different kinds of videos, which implemented Eugene Schwartz's five levels of awareness.

But that's not all.
Before we get on to discuss how you can use videos to increase your conversion rates, let's first understand that one of the most effective ways to boost conversions is by optimizing your website. Yieldify can help increase your conversion rate with its proprietary CRO tool.
Now let's come to the meatier part — how you can use videos actually to increase your conversion rates.
Email Capture Forms
You might be shaking your head in disbelief thinking that it's impossible to capture leads using a form.
Well, that isn't the case.
A great example is that of Wistia, which offers a feature called Turnstile (lead capture forms) that enables you to insert a lead capture form anywhere in your video. It's typically an email gate, which can be placed anywhere in your video. The best part is that it can be easily integrated with your favorite marketing tool.
After doing an analysis of over 15,000 videos with Turnstile revealed that if the form was placed anywhere between the first 20% of the video, it boosted the conversion rates from 38 to 43%.
Recorded demos or webinars
As per a report by Inside Sales, 73% of marketing leaders believe that webinars are a great way of generating quality leads.
Another report from Gowebinar claims that the average time an attendee spends watching a webinar is about 61 minutes. Anything that can capture the attention of the audience for over an hour is nothing but pure gold.
Statistics aside, have you ever wondered what makes webinars so popular among viewers?
The fact that it works across the entire customer journey.
Whether it's a discussion panel or a product demo, webinars are a dynamic and effective medium to engage customers and generate high-quality leads.
Each webinar comes packed with a ton of information. You can utilize this information to find who is ready to invest in your product or who needs more information to drive them to the point of purchase.
Further, you can collect more information about each attendee who has registered and pass that information to your sales team for personalized outreach.
Online webinars are fairly simple to set up. Once the webinar has concluded, you can reuse the recorded video as additional content and share it with your audience on different platforms. This helps in improving customer trust, increasing retention rates, and boosting overall sales figures.
The top features of some of the most popular webinar platforms include interactive modes, custom branding features, and third-party integration capabilities.
Landing pages
By now you know that the entire purpose of a landing page is to convert a visitor to a lead. And a video does that in the best possible way.
In fact, a report claimed that businesses that use videos on their landing pages have been able to increase their conversions by up to 86%.
There're different ways in which you can use a video on the landing page — either as a centerpiece or along with a combination of text and images to lure visitors.
It can be a brief introduction to your company. Through this video, your audience will get to know who you are, what you sell, and what you'll send them once they sign up. Once you're able to nail your landing page strategy, you'll be able to experience a spike in conversion rates.
However, there're certain things you must keep in mind when you use videos on your landing pages.
Add a Call to Action (CTA) to your video, which can either be permanently placed or strategically appear throughout the video
Try longer and shorter versions of the video depending on your product coverage
Ensure you use directional cues in your landing page videos to achieve specific goals
Optimize your returns by reusing your landing page videos and sharing it on other social marketing platforms
Use autoplay even though usability guidelines may state otherwise
Always make sure to write the script before recording your video so that it flows smoothly and showcases a professional touch
Product pages
We all know that selling products online is really difficult as we're competing against several brands on quality, trust, and price. In order to increase conversions, you need to stand out from the rest.
The best way to achieve this is to include videos on your product pages.
Think about the time when you logged onto Amazon to purchase a product. If you ended up making a purchase, it could most likely be due to the slideshow of images or the video you viewed of the product.
Similar to the landing pages, the product pages on your website offer a great way to highlight the best features of your product. And a video helps you do just a little bit more.
By creating videos of your products, you can be well-assured that you're increasing your conversions and not that of your competitors.
Let's take another example here. You're searching for a refrigerator freezer. You'll find a lot of sites offering a ton of freezer images. But of all these websites, ao.com stands out from the rest as they provide in-depth videos of their products in action.
Post-Purchase Onboarding
You would obviously want your customers to keep coming back even after you've made your first sale. In fact, post-sales period is also the time when you can make your customers feel more connected to your brand.
And honestly, there's nothing better than a video to nurture this relationship by taking them through a memorable onboarding journey.
For example, you can use short videos to highlight specific features of your product and share them with your customers based on the specific pain points they shared with you. Anything super long will not be helpful. Specific and to-the-point messaging in the videos will help them grasp the product faster and become advocates.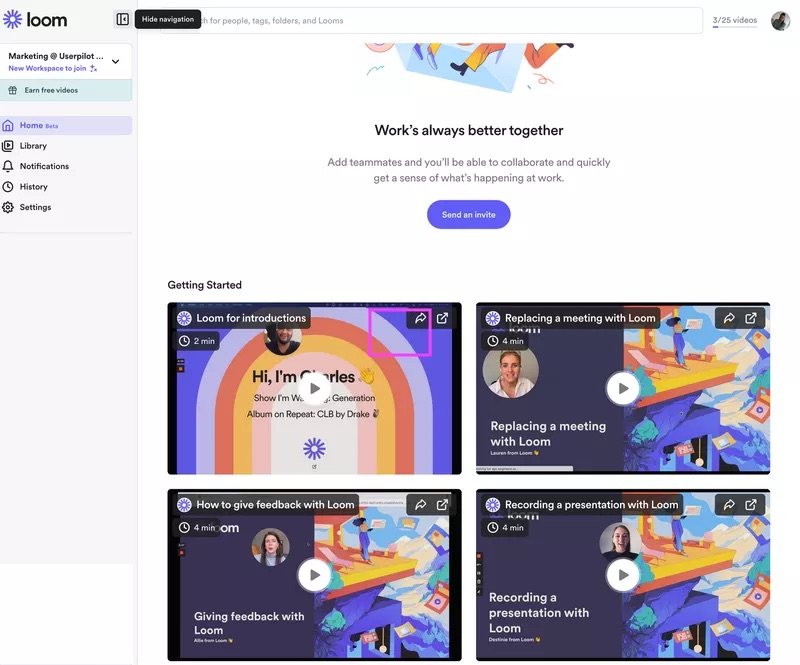 Customer Testimonials
Believe it or not, 99% of customers believe that online reviews directly or indirectly influence their purchase decisions.
In fact, video testimonials are another great way of engaging your customers through videos. These testimonials showcase real customers who're easily able to relate to the pain points, demonstrate of benefits that solved their problems, and the promises backed with social evidence.
Typically, a video testimonial helps in increasing the conversion rates in the following ways:
Helps your visitors by providing them with real-life examples of how your products have helped others like you
Promotes your products better by increasing trust and engagement
Provides plenty of social proof that your company is worthy of trust and investment
Improves your business sales margins
People always trust the experience and opinions of other people very strongly and that makes these testimonials even closer to a personal recommendation.
In Conclusion…
Now that we've shared a ton of video marketing ideas to increase your conversion rates, it's your turn to put those ideas into action.
Adding videos to your product or landing pages can go a long way but you'll not know unless you've tried it.
A few of your videos may require a professional touch, but that shouldn't stop you from making these videos. Even a quick recording of customer testimonials using your iPhone can move you closer to making the next sale.