Buzzsprout is one of the best podcast hosting platforms. They have been around since 2009 and over 100,000 people have used them to start a podcast! Buzzsprout offers a number of features to help create and market your podcast and they offer a free plan which makes it easy to get started.
Does Buzzsprout still live up to the hype in 2022, though? Let's find out…
In this review, we'll cover:
Buzzsprout Features
Buzzsprout claims to offer everything you need to host, promote, and track your podcast. Everything is a big word, so let's see if this podcast platform will be able to meet every need.
Podcast Directory Submissions
Buzzsprout integrates with a large network of popular podcast directories — including Apple Podcasts, Spotify, Google Podcasts, and Amazon Music. This is an advantage for those who are looking to grow the reach and audience of their podcasts.
It's easy to connect with each of these directories with Buzzsprout. Simply click over to the "Directories" tab, select the network, and press submit. Their system will then link your podcast to any and all of the platforms you select.
Buzzsprout also provides tools for episode transcriptions to make all of your episodes accessible to search engines, speed-readers, and the hearing impaired.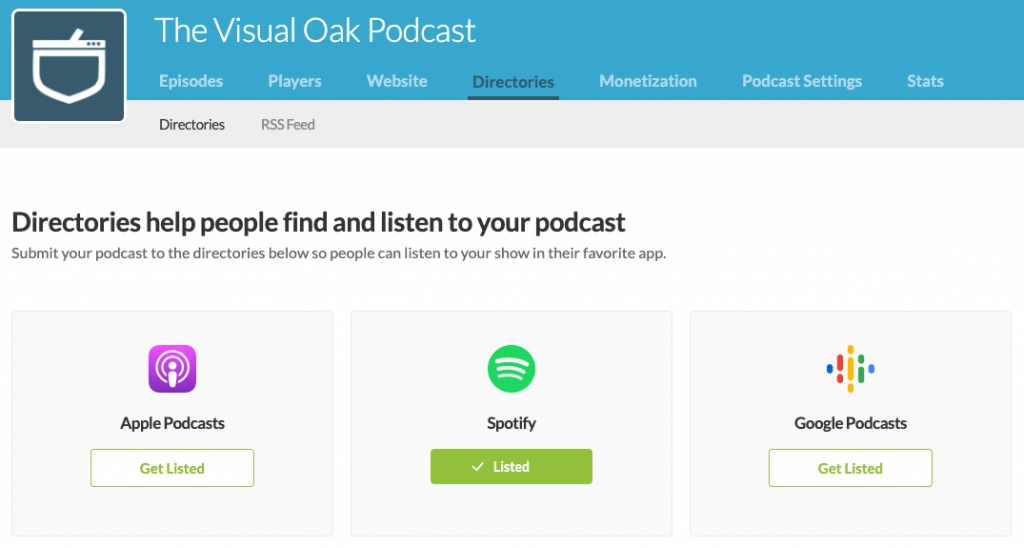 Podcast Monetization Tools
For those looking to monetize their podcasts and generate passive income, Buzzsprout offers an affiliate marketing database where you can join affiliate programs directly from your Buzzsprout account.
The Affiliate Marketplace can be accessed under the Resources tab. There you will find several ready-to-partner brands. There are no criteria to who can use the marketplace – in other words – every podcaster can, no matter how new or small. The best part is that Buzzsprout doesn't take any commission or middle-man fees from your affiliate earnings.
If you have sponsors outside of their marketplace, you can still add them to your podcast and episode descriptions for tracking.
Buzzsprout also lets you accept donations from your audience by including a link to tools like Patreon, Buy Me a Coffee, or PayPal.
Website Integration with Embed Player
If you're looking to start a website, you may be wondering if you can add your Podcast to it. You can with Buzzsprout. In just a few steps you can embed a podcast player directly to your WordPress website.
The platform offers two options:
Single episode player that is useful if you're creating a single blog post for each podcast episode.
Multi-episode player that allows you to create a page dedicated to your Podcast where visitors can listen to every episode directly on your website.
Buzzsprout generates a code snippet that you add to your website. Alternatively, they also have the Buzzsprout Podcasting plugin which is included free with every plan.
When embedding episodes to your site, you are able to customize the colors, artwork, sharing options, and episode details, allowing for a level of branding options.
Advanced Podcast Statistics
Data is important if you're wanting to run your podcast like a business. The more detailed, the better. Buzzsprout offers clear reporting metrics that show a snapshot of the total number of downloads and the average number of episode listeners. Stats can be sorted into 7-day, 30-day, 90-day, and lifetime periods.
They also provide insight into the type of devices, podcast directories, and listener locations to give you deeper insights into your audience.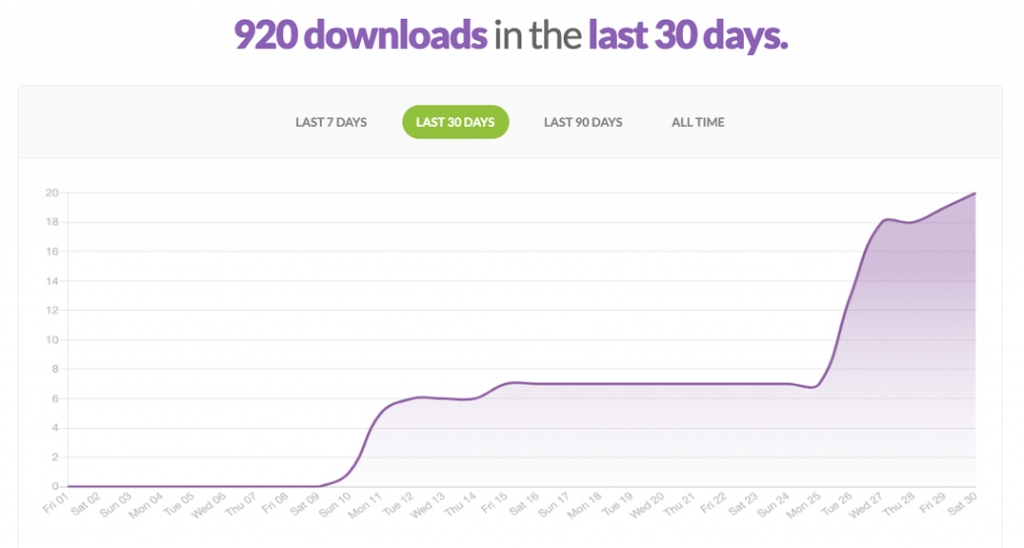 API Integrations
Buzzsprout also has an API that makes it easy for 3rd party software applications to integrate with your podcast.
Alitu and Hindenburg Journalist are two partners that have integrated with Buzzsprout, but thanks to it using RESTful concepts with JSON for serialization, you can make your own integration if you have a technical background.
The full Buzzsprout API documentation is available on GitHub.
Buzzsprout Pricing
Buzzsprout offers four different plans with price points that fit most budgets. Each of their plans includes advanced stats, the ability to collaborate with unlimited team members, and no storage limits.
2 hours – Free
3 hours – $12/mo
6 hours – $18/mo
12 hours – $24/mo
Click here to get a special offer and try Buzzsprout for free
Buzzsprout Pros & Cons
We consider these to be the Pros & Cons of using Buzzsprout to host your podcast:
Pros
Free basic plan
Wide range of podcast directories
Affiliate marketplace
Episode embedding and transcription
API integrations
Award-winning customer care
Cons
Basic plan expires in 90-days
Complex pricing structure
Alternatives to Buzzsprout
While Buzzsprout is a solid podcast hosting tool, here are some others to consider:
What we think about Buzzsprout
With its unique integration options and exclusive affiliate marketplace, Buzzsprout is a compelling option for podcast hosting – especially considering a free option is available.
Their upload limits can limit the length of content, however.
Buzzsprout does offer a lot of value, and it shows in the type of features it offers for both newbies and experienced podcasters. They really are a great option for podcast hosting.
Click here to get a special offer and try Buzzsprout for free