SignWell Review – Pros & Cons [2023]
SignWell is e-signature software for people needing to sign and manage legally binding documents efficiently. Besides lawfully valid electronic signatures, you can invite multiple parties to sign a document. This offers an array of templates to make document processing faster. Plus, you have the option to send automatic notifications to signers. From custom branding to multiple language support, SignWell offers almost all the features you might want in an e-signature tool, but SignWell also has some drawbacks that might disappoint you. We will reveal all the benefits and disadvantages of SignWell in this review. Keep reading!
Top Features of SignWell
SignWell is enriched with industry-standard features to make your workflow more efficient. Here is a detailed overview of SignWell's key features, check them out.
Document Signing
Creating various documents, signing them, and sending them to other signers are the most important aspects of any e-signature tool. Once you upload a document to SignWell, you can create sending links and share them with recipients to access that document. While sending that document to the recipient, you can also add a personalized message to that document.
SignWell lets you determine the sending order, and the recipients can follow that order to sign that document. Plus, you can add CC recipients who will receive a notification when that document is completed. If you send something as a sales document, the recipients will receive an option to approve that document.
When recipients open that document, they will have guidelines to follow the necessary fields. A "Next Field" button appears on top of that document, which automatically takes the signer to the relevant field for signing. The signer can manually choose the fields, so SignWell offers a lot of flexibility in terms of document signing.
Customizable Templates
Having the necessary templates can save a lot of time and effort. SignWell offers multiple templates to process your document and send it to signers quickly. Plus, you can upload your own document and save that as a template for future use. A good thing about SignWell is you can upload documents in various formats to the platform. For example, you can upload Word documents, PDFs, PowerPoint presentations, Excell sheets, PNG & JPG images, etc., to SignWell and save them as templates.
After opening a template, you can add multiple fields to that template. For example, signature fields, checkboxes, initials, text boxes, etc., can be added to the template. Plus, you can specify these fields to be signed by specific recipients, which makes the workflow more convenient.
Document and Template Editing
Sometimes, you might need to edit the template to align with other documents. small mistakes always happen when you create a document from scratch. In such cases, the document editor helps you eliminate errors or bring the necessary changes to polish the template. Unfortunately, you can't edit your uploaded documents or downloaded templates on SignWell. It's disappointing that you have almost no control over the documents in terms of editing.
You can only customize the documents or templates with specific fields, like text boxes or date fields. In case you need to edit a document, you need to use a separate document editor to make changes. Then, you can upload the corrected document to SignWell again to send for signing. That's a time-consuming process for most users, so this tool might not be a good choice if you need to edit documents frequently.
Multi-Party Signing
Like most e-signature software, you can send documents to multiple recipients. More advanced tools let you send documents to all recipients at once by selecting them from your contact list. Though you don't have that luxury on this platform, you can benefit from template links. You need to send the generated link for documents to multiple recipients or add their email addresses.
Sharing documents one by one is less efficient, especially when you are dealing with a massive number of documents and recipients. This tool might be more suitable for individuals or small teams who handle a limited number of documents, but tracking the progress of these documents is possible with SignWell. This gives you a real-time overview of the document status, so you can manage your workflow better.
Notifications and Reminders
After you send a document for signing, you will get automatic notifications if the recipient views that document or signs it. Persons you mention in the CC box will also get notifications. These notifications come in real-time, so you can always be aware of the progress without needing to contact recipients.
Sending reminders to recipients is another necessary feature for e-signature tools. SignWell can send reminders to recipients automatically, which works just fine, but the problem with this feature is the timespan for automatic reminders is pre-fixed. This software will send the first reminder after three days of sending that document. The subsequent reminders will be sent after six and ten days. You can't customize the timeline for reminders on SignWell, which seems to be an issue.
For example, if you want to remind the recipients to sign an urgent document within one or two days, that isn't possible via automatic reminders. Instead, you need to manually remind them about the documents by clicking a few buttons. Though the option is there, it's time-consuming.
Customizable Branding
To add credibility to your documents, you can customize the branding on them. For example, you can remove SignWell branding that is automatically applied to documents you send recipients. You can also add your logo to documents and emails. Editing the sender name or email signatures is also possible here.
The catch is, you can't perform these actions on low-tier plans. You can only use customizable branding on your documents if you subscribe to their Business or Enterprise plans.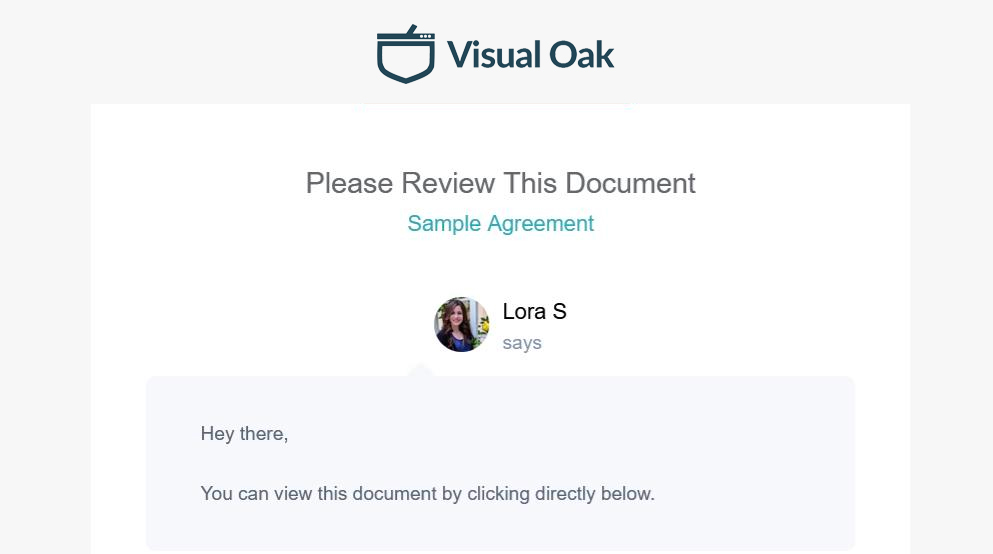 Multiple Language Support
With SignWell, you can add various fields to documents or templates in multiple languages. Though the language options are limited to English, Japanese, Korean, Chinese, and Greek, you can at least use multiple languages on the platform. Some advanced alternatives may offer more language support, but SignWell does offer some at a more affordable price.
Security and Encryptions
SignWell uses SSL encryption to keep your documents secure. Document storage is also very secure, so the chance of anyone intercepting your valuable documents is close to zero. SignWell is compliant with international regulations like GDPR, so you can expect decent safety from the tool.
However, SignWell doesn't require two-factor authentication to grant access to documents. This can be a security concern for many users, especially who work with sensitive documents at an enterprise level.
Audit Trails and Reports
Transparency in the workflow is crucial for audits. SignWell offers detailed audit trails to check and verify every activity performed on a document. For example, you can check who created the document or first viewed the document with the timeline.
Pros & Cons of SignWell
SignWell sounds like a promising tool for leveraging electronic signatures, but it has some drawbacks that should be considered.
Pros
The user interface is very minimal and intuitive
Adding multiple signers without paying any additional fees
Professionally created templates are available for various documents
Signers can be redirected to websites after signing
Multiple fields can be added to documents or templates
This tool guides the signers to relevant fields
Cons
Recipients need to open the link on the browser of their mobile devices
Document and template editing isn't possible
Integrations are pretty limited
SignWell Plans & Pricing
SignWell offers four pricing plans, with one of them free.
Free – starting at $0/mo

1 sender
1 template
3 documents a month
Reminders & notifications

Personal – starting at $10/mo

1 sender
Unlimited documents
5 templates
Template links

Business – starting at $30/mo

3 senders included
Unlimited templates
Custom branding
Redirect on completion

API & Enterprise – ask for a quote

API access
Dedicated support
Custom plans
Advanced features
Our Take on SignWell
SignWell is an e-signature tool with an easy and effective interface to deal with. As a result, users with almost no technical knowledge about e-signatures can efficiently sign and manage documents on this platform. You can choose from pre-built templates or upload your own documents. Be it a template or an uploaded document, you can add multiple fields to the document before sending them for signing. You can generate template links to share with multiple recipients and can add people to CC them. SignWell also has a progress marker to keep you aware of that document's status throughout the document's workflow. This tool automatically sends reminders to recipients at a specific interval, though you can't edit the timeline for the reminder. Security features are not as advanced as other e-signature tools, which can be an issue. SignWell has a free plan, and the Personal plan costs $10 per month, which can be a good place to start for individuals.