Logistics are much more than getting things delivered to a customer. The online and retail world have changed to a point where it's changing the way we purchase a product or service. Especially in eCommerce, good logistics help you purchase products and improve your customer experience.
Improved technology increases productivity in the supply chain by reducing errors and costs. These advances are beneficial for all areas in the logistics industry, such as international transportation, supply chain management, trucking and shipment tracking.
Let's not wait any further because in this article, we'll dive deeper and learn about how technology is transforming the future of logistics.
9 Ways technology has impacted logistics
The Internet of Things (IoT)
The "Internet of Things (IoT)" in logistics isn't anything new. It's all GPS-based and they are excellent examples of IoT-enabled logistics automation that heavily rely on geographical data to help keep track of your products during shipping.
Businesses can improve logistical operations by using historical data analysis. Popular technologies of IoT that are used in logistics include:
RFID tags: Used by many retailers for tracking cargo containers in distribution warehouses and centers. RFID tags can either be passive or battery-operated. RFID tags are mostly used for asset and animal tracking, payment systems, healthcare, access control and inventory management.
Low-voltage networks: This is part of an electric power distributor that carries electric energy from a distribution transformer to an electricity meter of end customers. Secondary networks operate at a low voltage level, so that it equals the electric appliances.
Satellite trackers: A satellite tracker has become part of our daily life and was initially created for public use. However, we didn't know that our entire life will depend on it nowadays. In other words, satellite trackers can also be called GPS tracking systems. They allow you to accurately determine the time, location and velocity. GPS can work either with a receiver, ground station, or satellite.
Box truck insurance
Box and straight trucks are the heroes of the transportation industry. Whenever tractor-trailer and rail shipments aren't around, box trucks can carry cargo from the warehouses to the final destination.
Box truck insurance is a commercial auto insurance policy that provides liability coverage, but can also provide comprehensive and collision coverage. Insurance for box trucks has had a long-lasting impact on the future of logistics and you may also be wondering how you can protect your trucking business:
Through general liability
Commercial auto insurance
Bobtail insurance
Non-trucking liability
Cargo insurance
Do you need box truck insurance? It all depends on which area you live in, but each state has its minimum requirements when it comes to liability coverage. Liability coverage is the key to meeting the necessary state insurance requirements. Additional coverage is excellent for protecting your trucking business from additional costs.
Businesses that need box truck insurance the most are:
Transportation companies
Retailers and wholesale distributors
Contractors
Builders and more
Improvements in GPS accuracy
It's no longer about computer-generated directions, but almost everything is done through the use of GPS on delivery vehicles and smartphones. Over time, GPS accuracy has greatly improved and this is a great step for improving the supply chain process. This type of information is used for tracking delivery vehicles and traffic data that can be accessed in real-time.
After all, when GPS accuracy is improved, it helps increase productivity and enhances satisfied customers by tracking the location of the vehicle and providing updated traffic information. GPS accuracy improvements have also been quite helpful in providing vehicles with updated traffic information.
We know that traffic jams have been increasing and it's not something pleasant. Each country has its own traffic jam, but only in America, the average driver waits at least 51 hours per year. The improvements in GPS accuracy allow drivers to consider new routes while driving and this is a major advantage when you are in a hurry.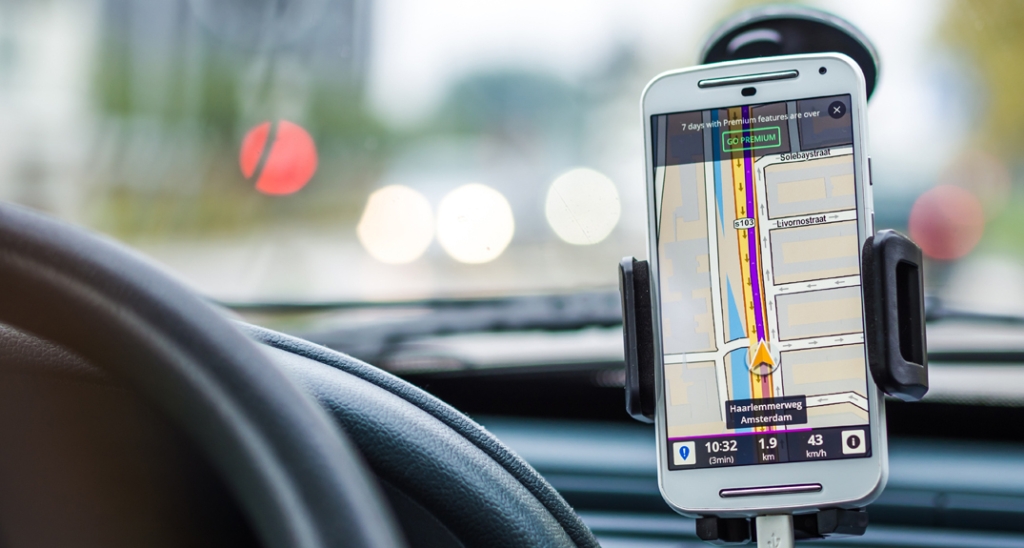 Shipment tracking system
In the past, customers would book shipping, receive an estimated delivery date and would not be informed until they had to make a phone call. Nowadays, the internet has changed this and advanced software has allowed customers to access shipment tracking systems 24/7. This not only enhances the user experience but seeks to save time and money for the company as well.
Shipment tracking systems allow customers to manage and monitor shipments. Depending on the software you use, you can create customizable reports and accounts with information that is in line with the cargo destined for them.
Furthermore, here are some top shipment tracking software we recommend you use:
XPS Ship
Orderhive
Kuebix TMS
eHub
eShip
SendPro online
Regardless of which shipment tracking software you choose to use, you'll need to see if it fits your preferences or not.
Real-time analytics
Big data is helpful for businesses that analyze real-time logistics for their online store, encouraging better decisions to be made. It's highly challenging to manually manage large amounts of data in the supply chain. Therefore, it only makes more room for errors that might harm your business procedures in the long term.
When you deal with big data, it requires more time to examine it, and this is where Big Data solutions are created for helping with real-time data analysis. This technology helps you with e-commerce logistics by providing you with insights into the latest trends and patterns. Let's not forget that real-time analytics also show you how successful the company's supply chain and logistics are.
Autonomous drones and trucks
Delivering a product through a vehicle or drone sounds too good to be true, but this is the reality we have reached in the modern day. Large companies like Uber and Tesla are all in a race to create these innovations. This technology does require some time to develop, but it's almost there, and the best part is that it's seeking to enhance the efficient delivery process.
Future deliveries will be done by drones and even though they are still under development, we're not too far from the day you'll see a drone deliver a product to you.
Social media channels
Social media has impacted the way we communicate and has enhanced communication. Social media channels have a large impact on the logistics industry and operations. They are probably the easiest way for companies to directly communicate with their customers and gain urgent information.
The advancement of technology and IoT has advanced mobile applications amongst shippers and logistics service providers. These apps are great for barcode scanning, fleet and order management, customer service, and more.
These advancements in technology have reduced logistics and supply chain costs for increasing effectiveness and efficiency within an industry. This is highly true for the logistics field, where capacities are limited and customer demands are higher than ever before.
Smart warehouses
Smarter warehouses are the next technological innovation in logistics. These are done through the utilization of IoT and RFID for improving data transmission and eliminating all blind spots. Shipments are tracked through geotagging, GPS, to improve customer satisfaction and productivity levels.
This makes it a whole lot easier for tracking a vehicle's location and accessing real-time traffic data. Logistic firms are now using inventory optimization and digitizing essential documents for streamlining the supply chain process to entirely understand customer wants and needs.
Blockchain
The blockchain industry has made large changes to the technological world, especially in increasing data visibility and traceability across the network. Blockchain is a decentralized technology that was created for transforming business processes, recording asset transfers, and establishing a system that can handle all of the logistics documents.
For instance, cryptography is a mathematical branch used for tracking the performance history of service providers and airlines. Blockchain is used together with smart contracts, which help you save money and time by reducing fraud, improving the security in the supply chain and increasing operational efficiency.
The final breakdown
Technology has come a long way these past years and has greatly impacted logistics. From blockchain to GPS and much more, technology has paved the way for us and is continuously transforming the future of logistics.
Currently, drones are rising and will become trending someday. After drones become a trend, the logistics industry will change forever and make delivery from point A to point B much easier than it's currently.
Overall, there are many things to look forward to and we'll have to wait and see which direction they start heading.